Nutritious ready made meals straight to your door step.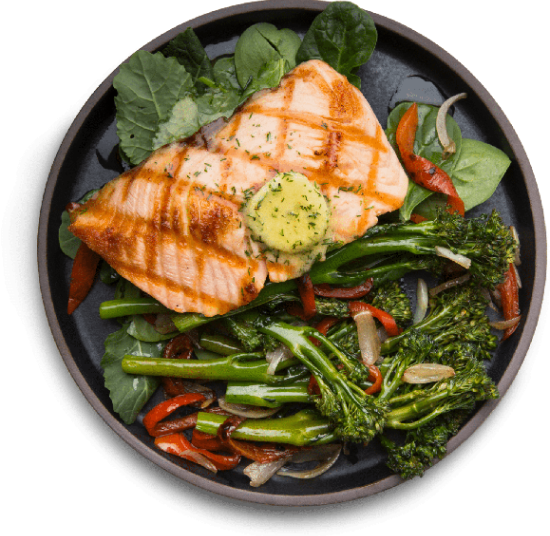 The Live Better Club is your destination for healthy, delicious, and convenient meal prep solutions. We believe that food is fuel, and that everyone deserves access to nutritious meals that support their wellness goals and their dietary restrictions. Our goal is to provide you with delicious and nutritious meals that support you while making your life easier and more convenient. With our The Live Better Club, you will eat for life and live better. 

Create
Our expert chefs create delicious and nutritious meals using only the freshest and highest quality ingredients in our dedicated gluten-free kitchen to fit your dietary restrictions.

Choice
We offer a rotating menu of delicious and nutritious meals every week, so you'll never get bored. Our menu features a variety of breakfast, lunch, and dinner options, and you can customize your meals.

Deliver
Our delivery ensures that your meals arrive fresh and ready to eat, and our eco-friendly packaging makes it easy to reheat and enjoy your meals at your convenience.

Enjoy
You will enjoy healthy and flavorful meals without sacrificing taste. Say goodbye to bland and boring meals and hello to a delicious and nutritious lifestyle.

10% Off at The KETO Kitchen Restaurant
As a member of The Live Better Club, you'll receive a 10% discount on all orders at The KETO Kitchen Restaurant. Enjoy delicious meals and snacks, with an exclusive discount just for members.

Free State- Wide Delivery
We believe that healthy eating should be convenient and accessible for everyone. That's why we offer free state-wide delivery for all our members. Whether you're at home, work, or on-the-go, we'll deliver fresh, delicious meals right to your door.

Complimentary Merchandise
As a member, you'll receive complimentary Live Better Club merchandise, including t-shirts, bags, and other goodies. Show off your love for healthy eating and The Live Better Club with our exclusive merchandise.

Access to Weekly Rotating Menu
Enjoy exclusive access to our weekly rotating menu, featuring a variety of delicious and nutritious meals. Choose from low-carb, high-protein, dairy-free, or vegetarian options, all tailored to your dietary needs.

Priority Access
As a member, you'll enjoy priority access to seasonal sales, new products, and other exclusive offers. Be the first to know about new product launches and other exciting developments at The Live Better Club.

Complimentary Meals
As a special bonus, we're also offering our members four complimentary meals per month. Try new dishes or enjoy your favourite meals, on us.
We're committed to providing our members with the highest quality meals, made with locally sourced ingredients and prepared fresh in our kitchen. To ensure that we're able to provide the best possible service to each and every one of our members, we have limited spots available in The Live Better Club.
| A sneak peek into our kitchen |

Our restaurant is 100% Gluten free
This is an eating lifestyle commonly followed by individuals with celiac disease and gluten sensitivity. Limiting items that contain gluten including soy, wheat, barley, and replacing them with items that are less inflammatory like almond and coconut flour. Cut the gluten without cutting the flavor. Our chef makes traditional bread like items without the ingredients that cause inflammation or discomfort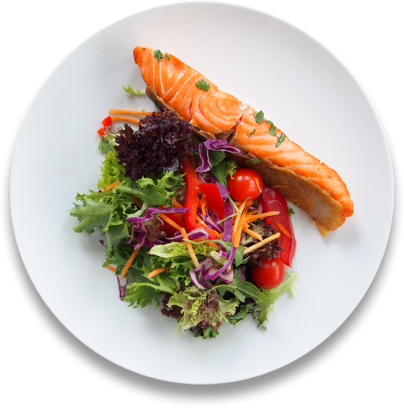 The Keto Diet is a low carb, moderate protein, and high fat eating lifestyle that brings the body into a state of ketosis (this is when the body is able to burn excess fat for energy–this supports mitochondrial health and reduces inflammation and insulin response) Our chef uses high quality products and precise measurements to ensure a well balanced, perfectly portioned meal that allows you to enjoy flavors and food options that are traditionally higher in carbs.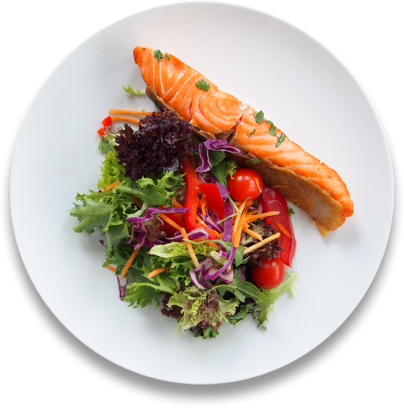 Here at The KETO Kitchen, our chef and staff firmly believe everyone should follow a sugar free lifestyle. Sugar contributes to detrimental effects on the body and mind. Cutting out sugar is great for overall health. Sugar is highly addictive–some people need to "retrain" their taste buds and reduce their intake slowly. We recommend a 10-day cleanse which will drastically reduce the chances of slipping back into bad eating habits. Our menu is sure to help you test out, begin, or maintain this lifestyle.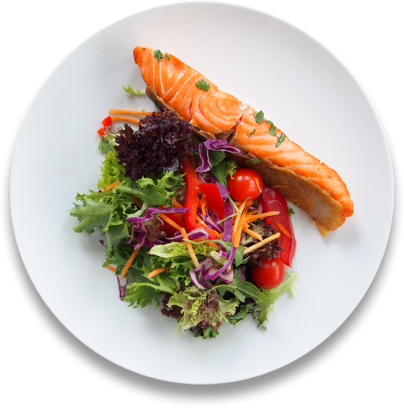 Living a Paleo lifestyle includes following a "hunter-gatherer" eating plan that focuses on eating lean meats such as fish, fresh fruits and vegetables, and a plethora of nuts and seeds. Foods made available by farming such as dairy, grains and legumes are limited. Our chef and kitchen staff work diligently and respectfully to accommodate these dietary restrictions.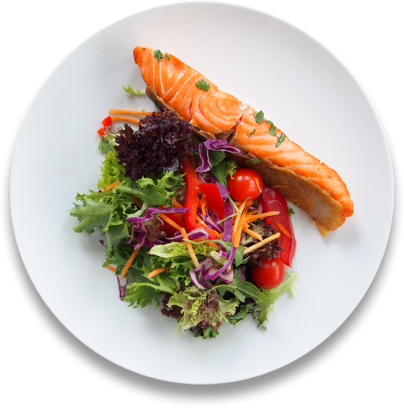 This is an eating lifestyle that weighs heavily on a plant based meal plan. This excludes animal meats including fish but occasionally uses animal by-products such as eggs and butter. Our chef and kitchen staff go above and beyond to work with the highest quality products and care to ensure your dish is filling, well-balanced, and completely meat free.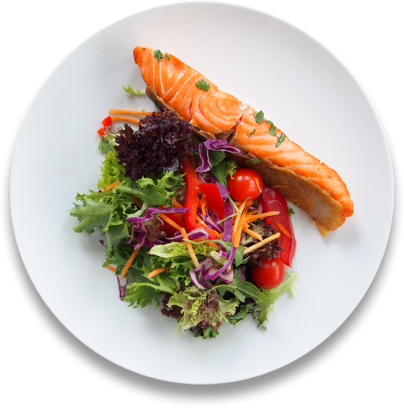 Our chef is also able to accommodate the traditional eating lifestyle originating in the Mediterranean. This diet has a moderate fat and moderate carb balance that focuses on reducing meat and dairy intake. Similar to other meal plans our chef prepares, the Mediterranean plan encourages high quality fish, vegetables, fruits, nuts, and olive oil as the main source of nutrients–however, this lifestyle also incorporates beans, legumes, grains, and cereals as supplemental balance.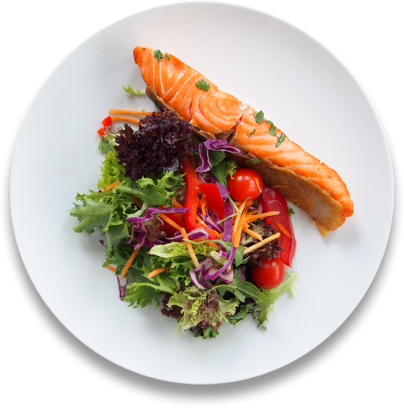 An eating lifestyle that focuses on eating unprocessed foods for a minimum of 30 days. Our chef uses olive and coconut oils, vegetables, fruits, seafood, nuts, seeds, eggs, and black coffee to accommodate the "raw" food lifestyle. Whole 30 completely excludes any sweeteners of any kind including honey. Dessert even with compliant ingredients is not allowed.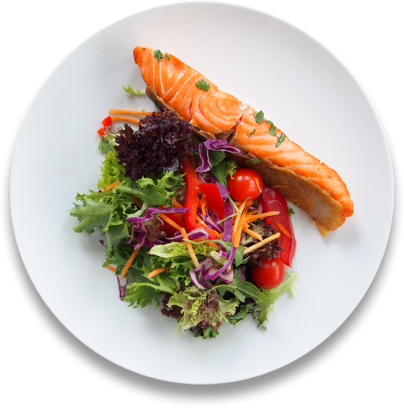 | Most Common Questions |
Ready to Eat for life to live Better?